"When you're born into a musical Puerto Rican family, you play music!"
Eddy is a graduate of the Talent Unlimited High School for the Performing Arts in Manhattan (featured in the movie and TV show "Fame"). While in New York, he performed with various artists in R&B and Latin music, including Desiree Coleman, Sandy Reyes and Freddy Kenton.
An authentic, talented player with a deep understanding of Latin music and its roots, he has performed with top Latin groups including Sergio George's DLG (Dark Latin Groove), and artists including Lissette Melendez, Ricardo Arjona and Celia Cruz, and toured with Grammy-winning artists including Olga Tañón and Elvis Crespo.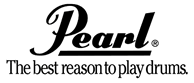 Today Eddy lives in Mid-Michigan with his family and continues to look for new challenges in performance and Music Production. While in Michigan, Eddy has played and/or recorded with Robert Bradley, Frank Mccomb, Sy Smith, Althea Rene, and most recently with Randy Scott.
Eddy enjoys playing many styles including Pop, R&B, Soul, Blues, Jazz, African, Brazilian, Jam Band, Funk, Fusion, & Latin Music.